McGlothin Davis, Inc., works collaboratively with organizations across all industries to develop and implement customized plans that strengthen business results and develop business leaders.
Going from good to great is not easy and doesn't happen by chance. Successful organizations have clear strategic intent and clear plans executed by visionary leaders who are equipped to meet current and future challenges. Backed by decades of experience and client success, McGlothin Davis knows how to balance proven strategies and innovative thinking to help our clients plan and act.
The same entrepreneurial spirit that launched McGlothin Davis in 1995 is still a hallmark of every project we are privileged to complete. Ever focusing on ROI in people, we look forward to helping you unleash your business potential and invite you to contact us.
Mary McGlothin Davis, Ph.D., R.N.
Founder, President and Chief Executive Officer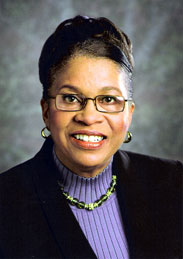 Our visionary and smart leader is Mary Davis, a nationally recognized leader in each of our firm's areas of expertise. She is a longtime Denver resident who has served in array of leadership capacities in public, nonprofit and private sectors. She has chaired boards of directors, coordinated civic initiatives, streamlined business operations, built and managed teams of employees and volunteers, developed strategic business plans and delivered leadership training at home and abroad. Dr. Davis has a Ph.D. in educational psychological studies and a master's degree in nursing from the University of Colorado. She also has a bachelor's degree in nursing from Prairie View A&M University. She is a certified health-promotion director by The Cooper Institute in Dallas and a certified wellness and productivity coach by Totally Coached in Scottsdale, Ariz.
Contact Info
Office Address:
12241 E. 48th Avenue
Denver ,CO 80239
Mailing Address:
PO Box 390774
Denver, CO 80239
Office: (303) 331-4424
Mobile: (303) 884-5651
Fax: (303) 371-4776
Email: info@mcglothindavis.com